[Click on the images!! they are not being displayed correctly here..]
ohh decent internet connection ;o
This will be my last (detailed with images) post about Cairo, after this will just be small tidbits here and there about my stay at Cairo.
First! We have gone to
Cairo Citadel
and we visited the
Mosque of Muhammad Ali Pasha
I didn't take alot of pictures due to the low battery of the camera, and each time i forget to recharge it..but you will find lots of pics online of these places so it is not a big loss.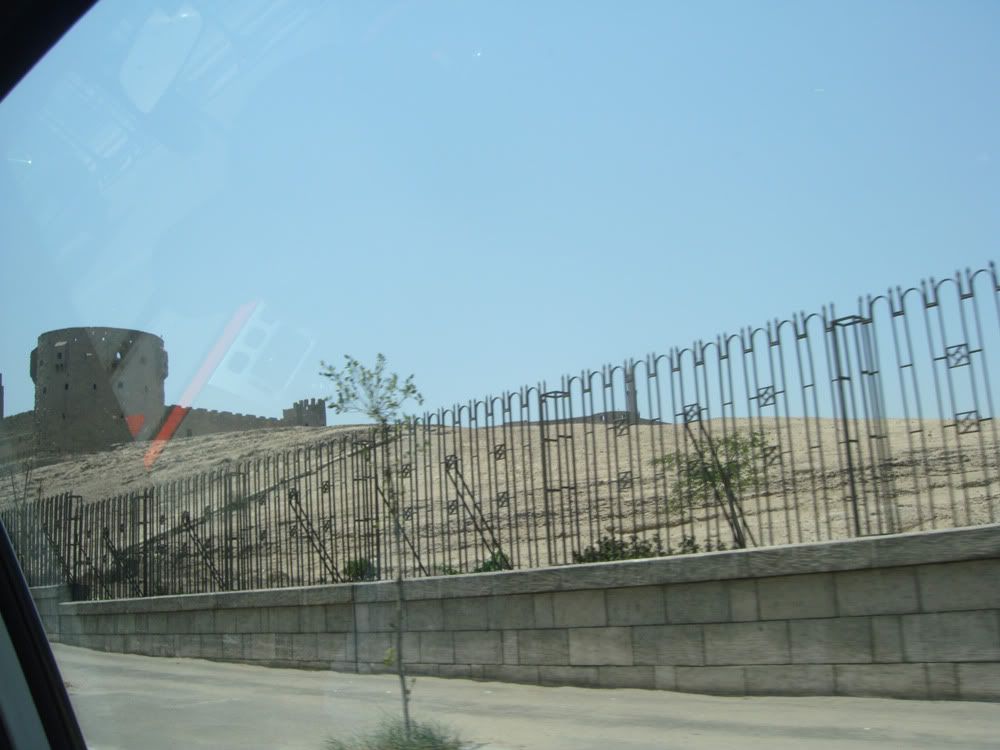 to be honest i didn't feel like taking pics at all that day, hrm...
...oh yeah, because it was too damn hot, i didn't fell like walking let alone taking images... >.>
While looking at historical events inside, the guide said it was totally ok to take some pics if i wanted to(after he noticed the camera in my hand) and i was like "huh, oh yeah.." and took one just make him quite about it:
An image of a gun that was used by a dude who failed to assassin the leader of the Egyptian revolution,
Gamal Abdel-Nasser
..
Random much??
At the same day we have gone to the
Egyptian Museum
, since it is forbidden to use the camera inside i didn't take any pics, here is a shitty image of the entrance instead.
At night( yes the same day) we have gone to the Ramses Hilton hotel and ate dinner there (which was crap) and had some beverages afterward.
---
We took a ride with the taxi the other day and visited
Al-Azhar mosque
, and finished our tour at a restaurant called قدوره "qadoorah" for seafood, it was decent.
After that we took a boat (each person 3 LE) with alot of people on board, it was FANTASTIC, one of the best rides i took, the riders sang and danced with the music it was so much fun! I recommend you take one of these if you will ever go to Cairo!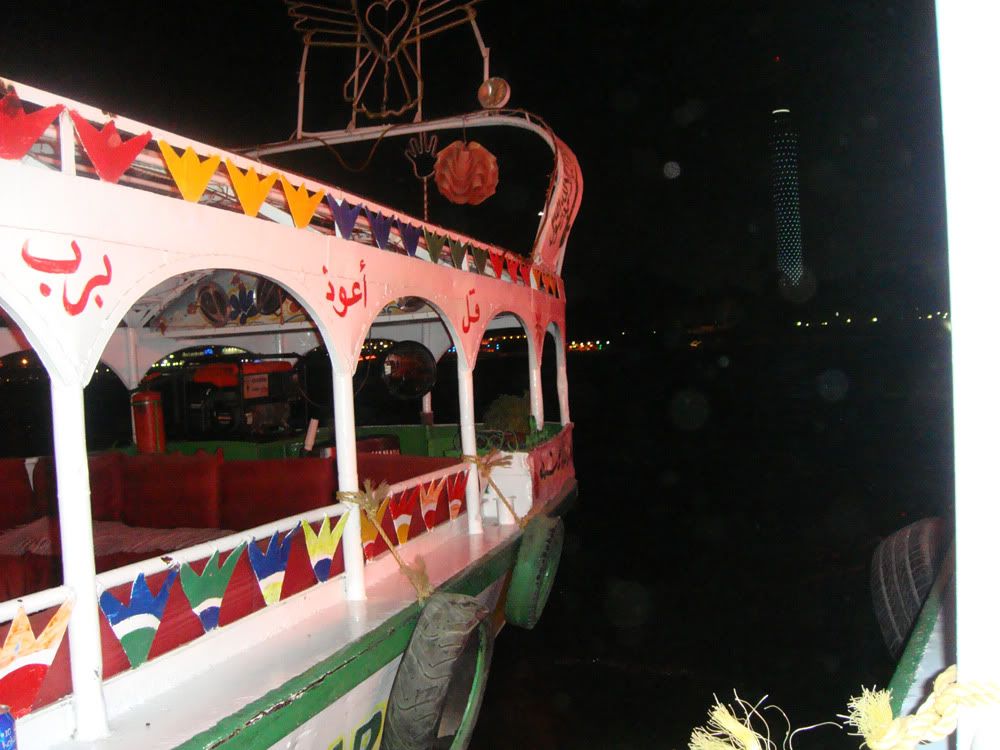 A view of the Nile from the side: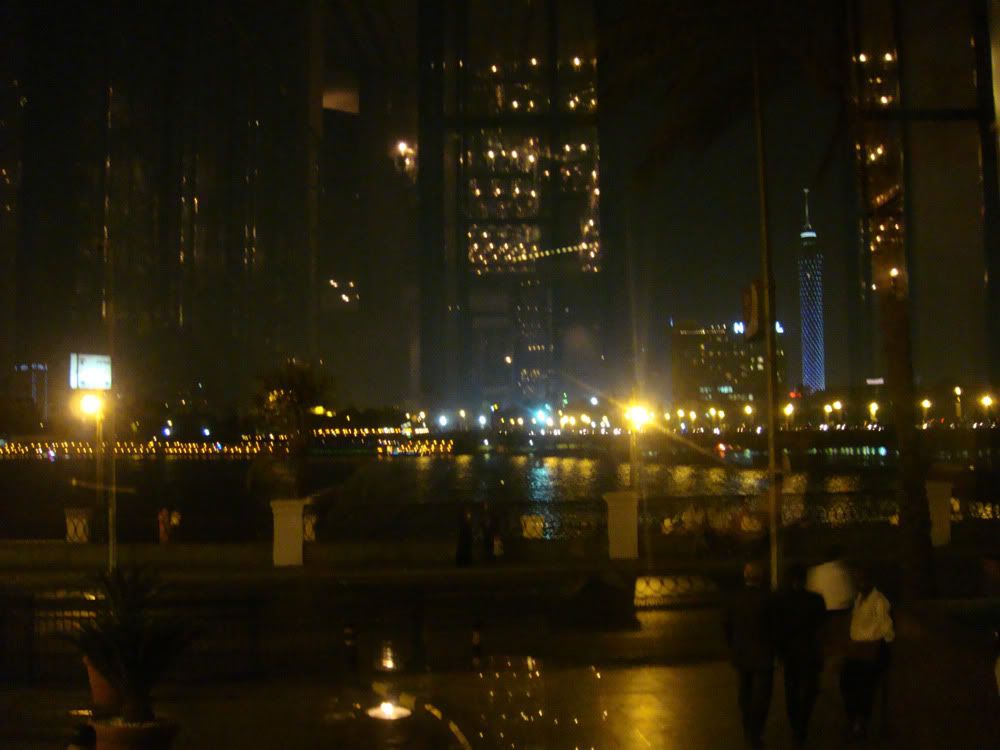 ---
Man I really didn't feel like taking pics in the past few days...hrm but my visit to the Al-Azhar Park changed my mood completely, it was such a beautiful place! you HAVE to go there if you will ever visit Egypt!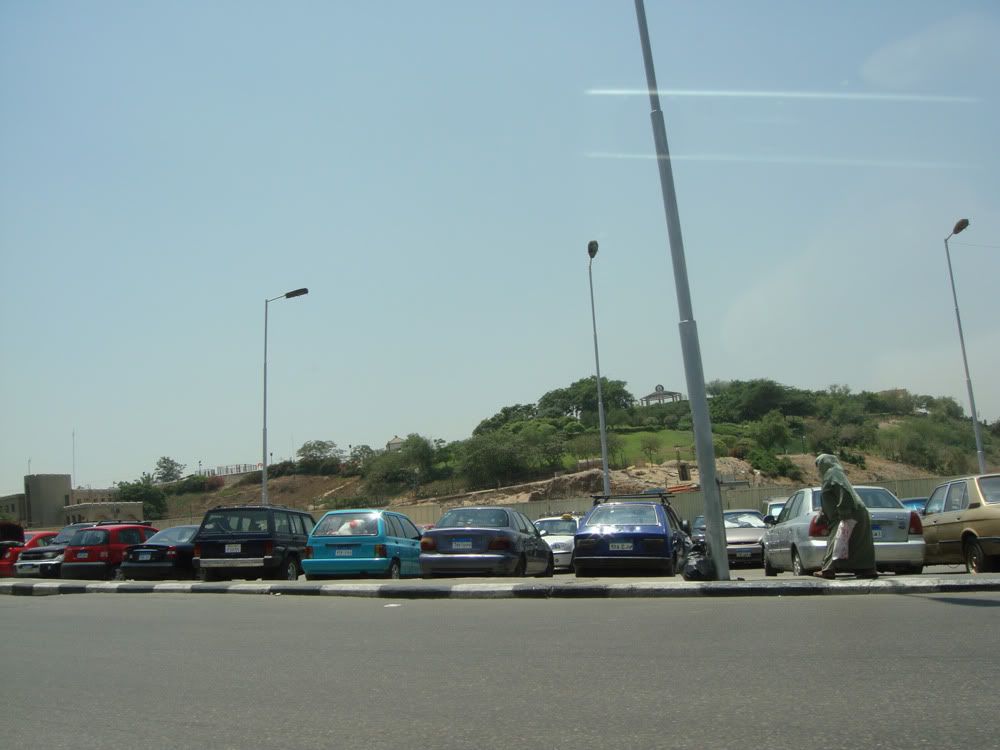 We have gone at about 5 pm to the park, so it was almost sunset, the weather was great and i really felt like taking pictures here!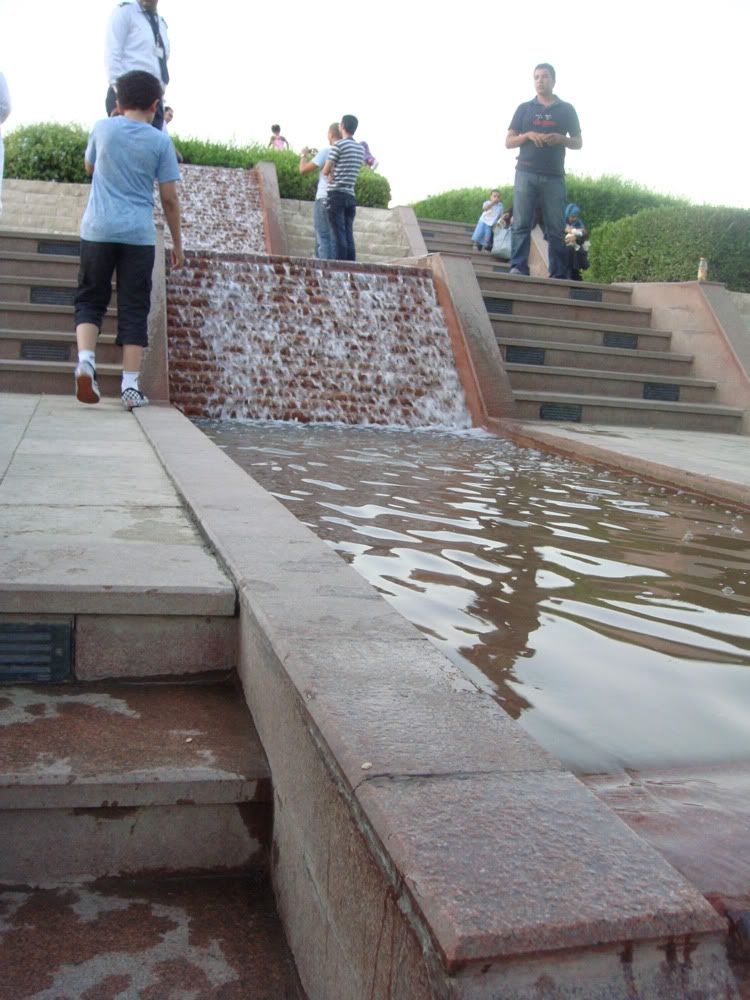 I liked taking pics of the flowers, even though i am not a flower person, but they were pretty~~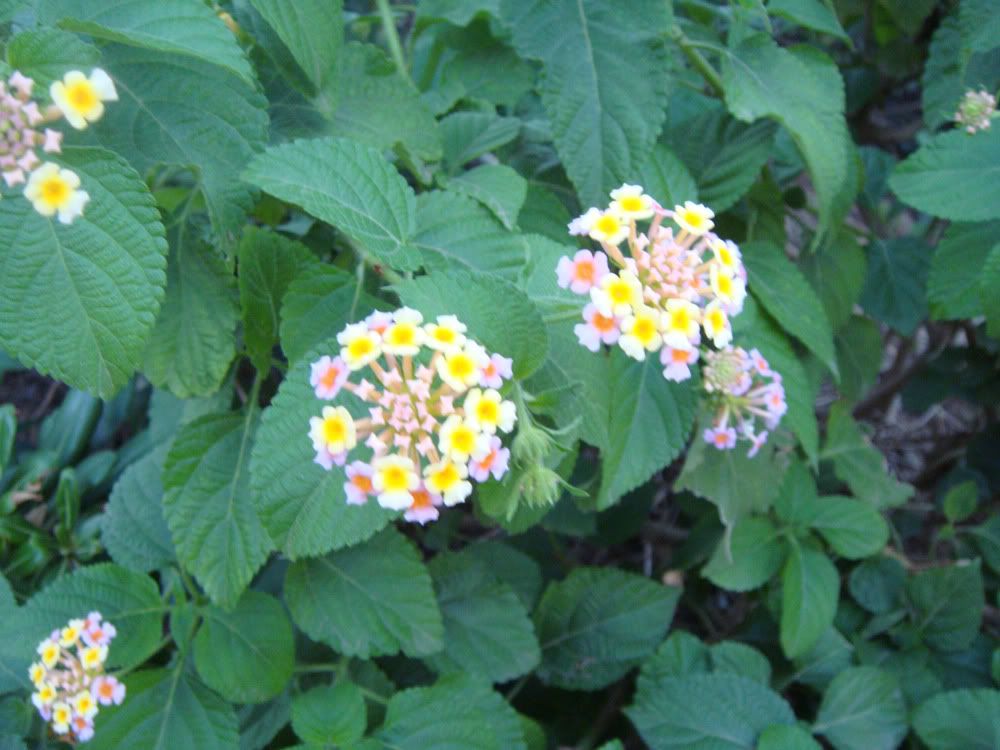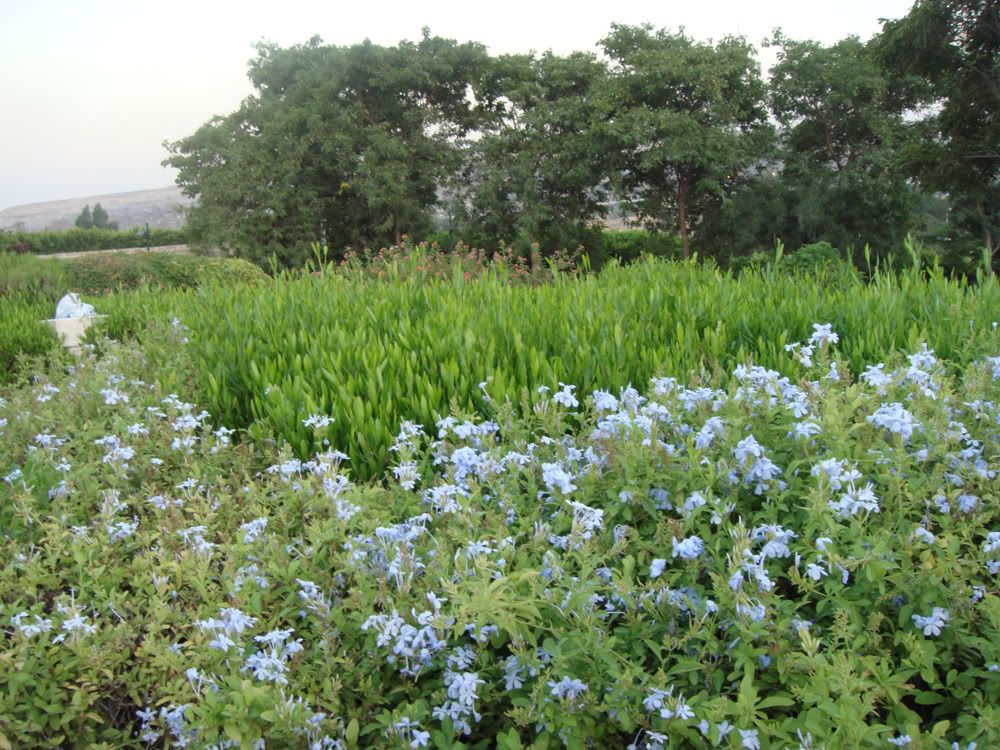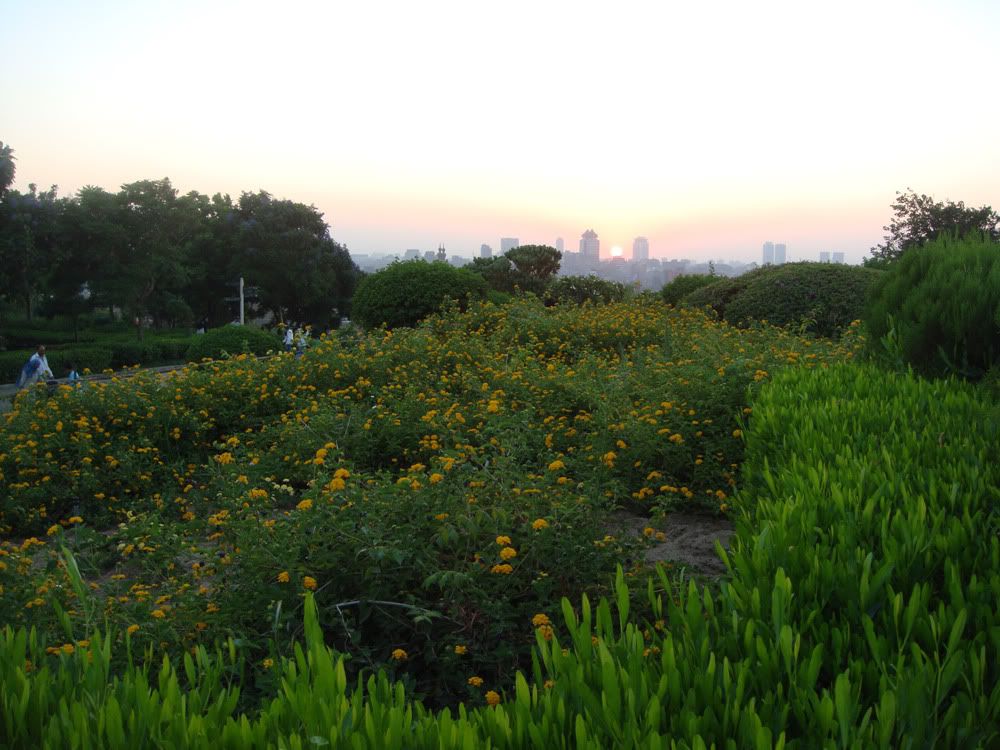 the Palm trees here haven't gone ripe yet, ironically at my home country it was their harvest time months ago!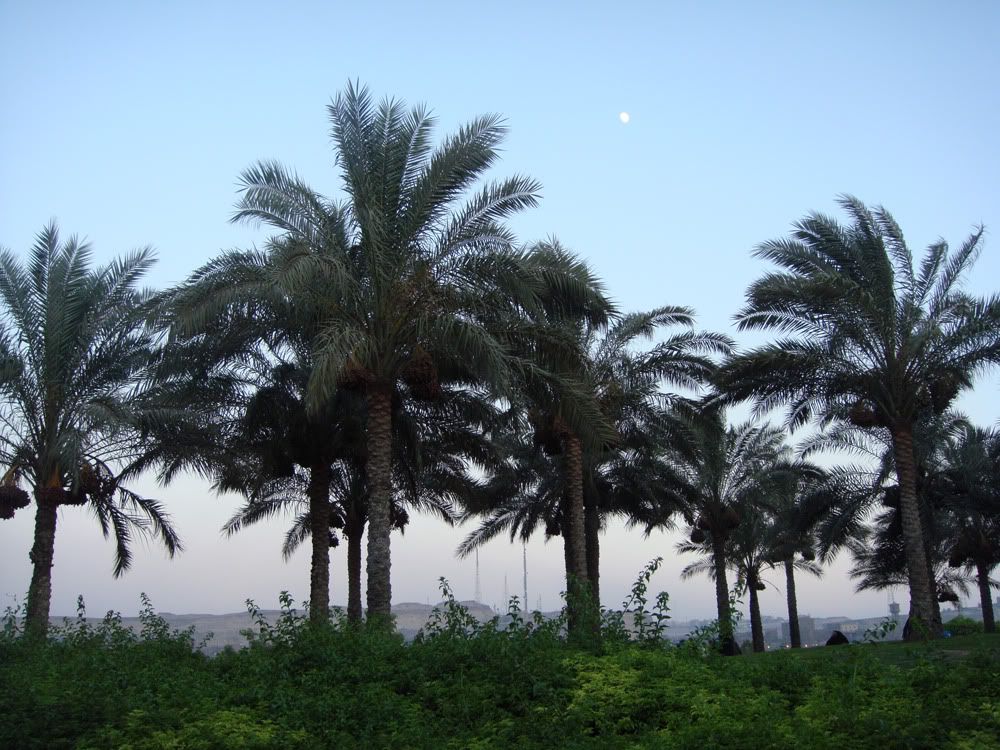 (notice the sky changing, it is almost sunset)
some had signs telling what kind of flower is there and such: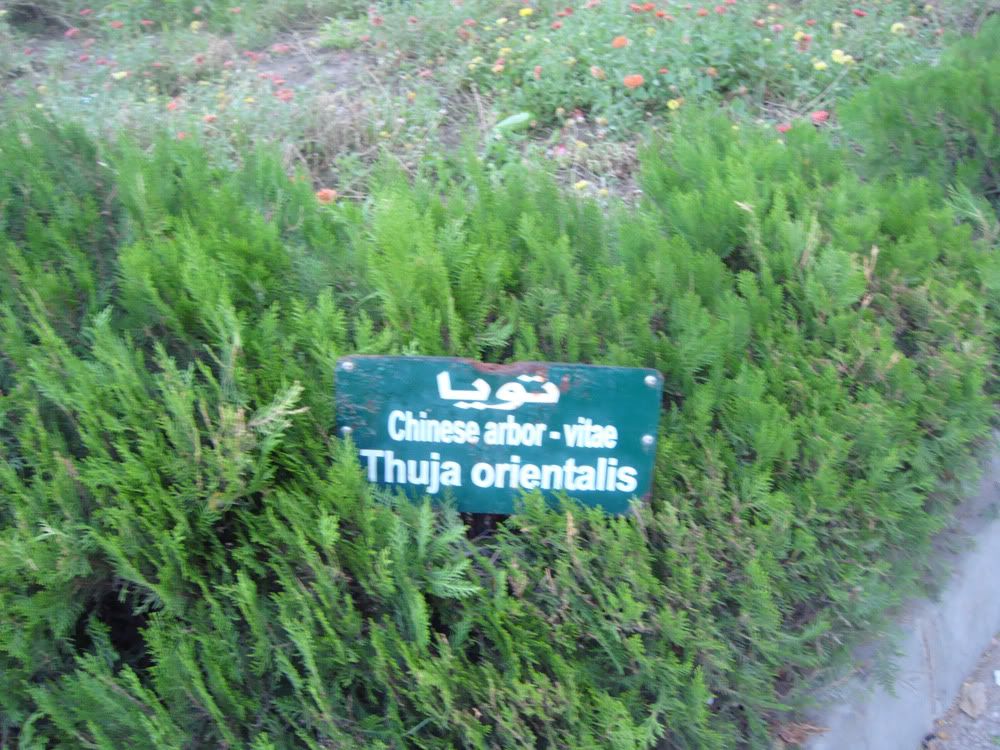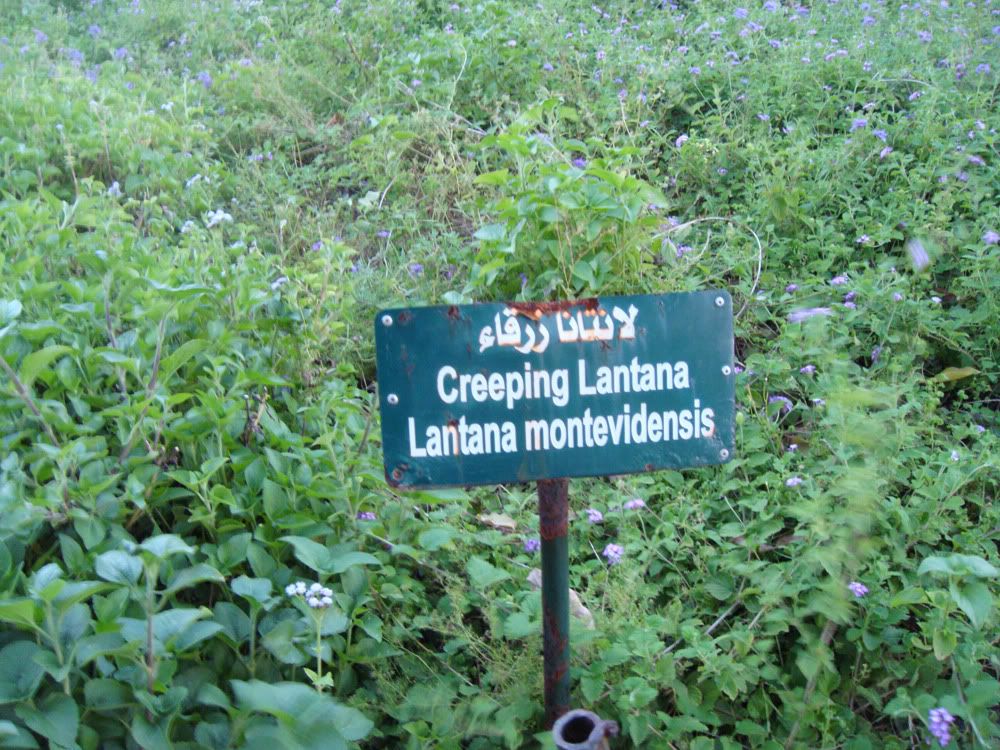 A playground at the top of the park: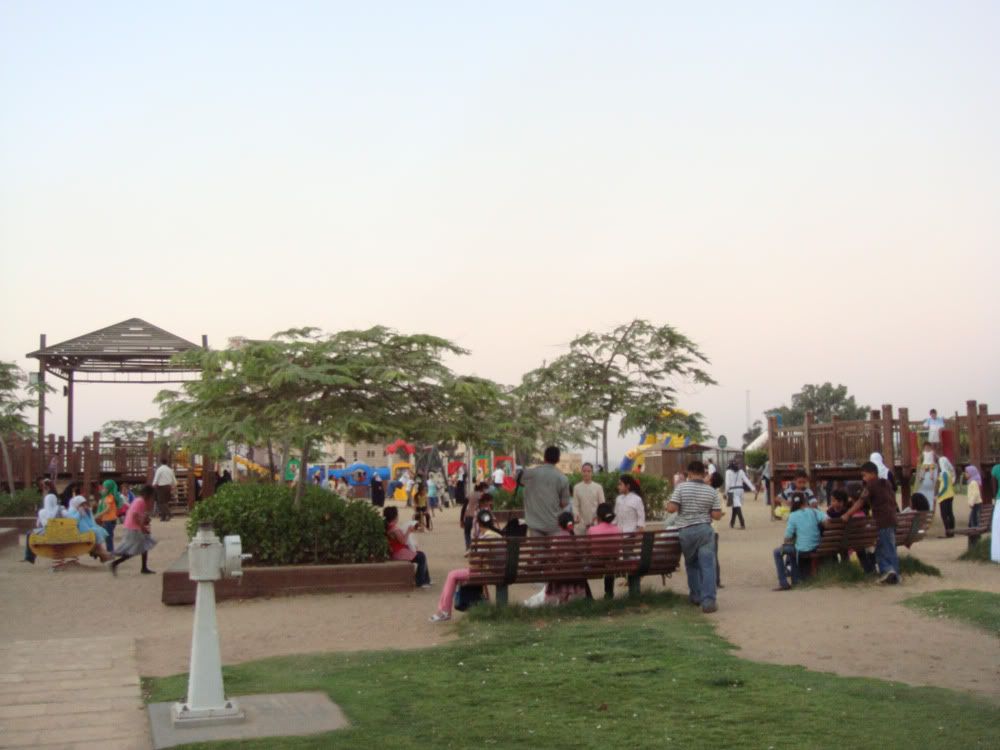 Hey what is that thing hopping like a rabbit!? oh a kitty!! :o I wonder what was it chasing o3o:
and finally the sun has gone to the west:
and after the sun sets, we have gone to the restaurant that was part of the Park,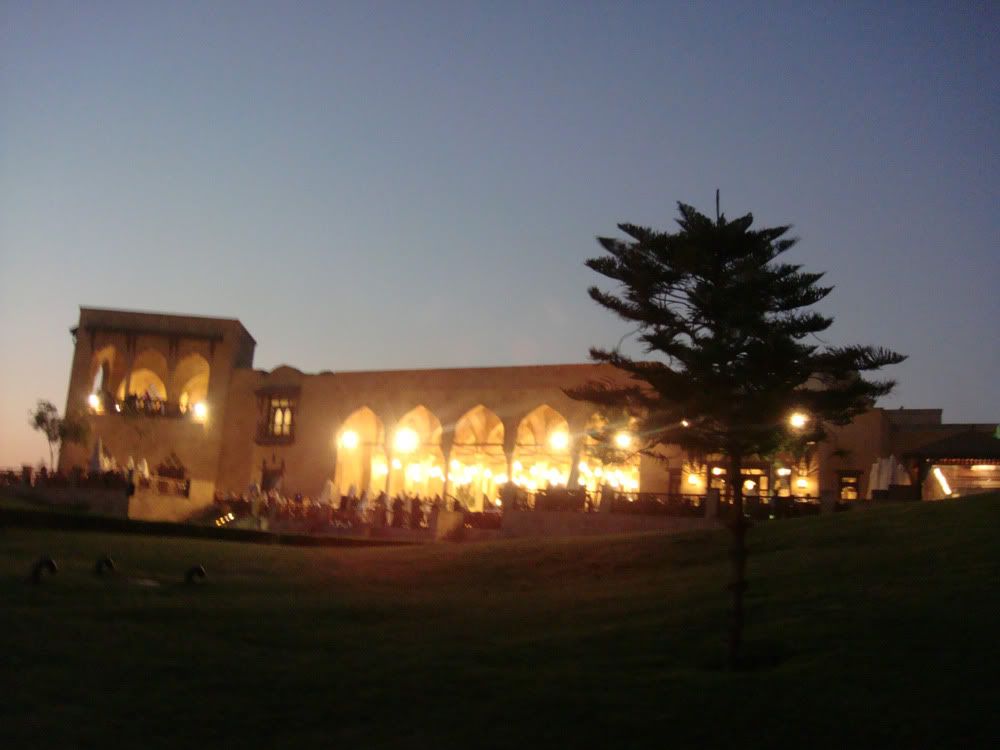 this place finally serves food that i can describe as being "tasty" seriously it was great, we had a wonderful time here, but alas, at 11 pm the park closes and we have to go back to the apartment.