We are staying in a hotel called Om Kolthoom Hotel & Tower (you can google where it is).
The hotel is called what it is after a famous singer called Om kolthoom, she lived in the sixties, and the hotel is on her villa.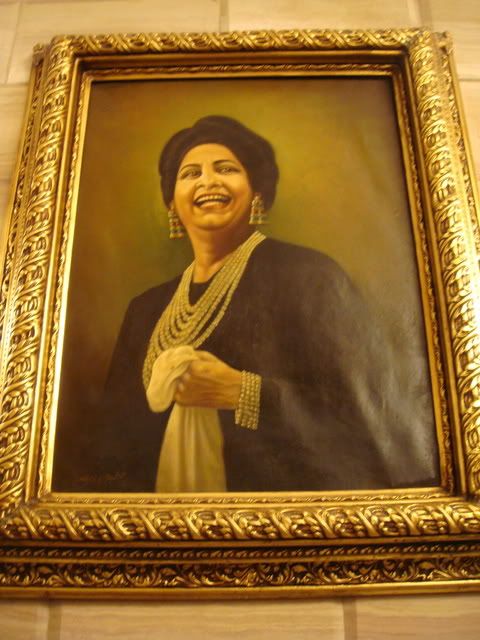 the infamous Om Kolthoom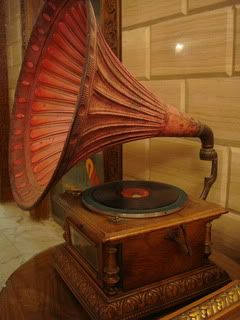 an old music player.
what is unusual of this hotel is that each room is named after one of her songs, this is our room...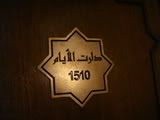 it is called "darat al'aeaam" or "the days go on".
http://www.youtube.com/watch?v=JhffcdT1Jn4&feature=related
This hotel has a very nice view of the Nile, When we reached it we had to stay 2 hours at the reception so they can finish clean our apartment, apparently the previous users just left, huh.
So out of boredom I left and gone across the street to see the Nile, pretty nice!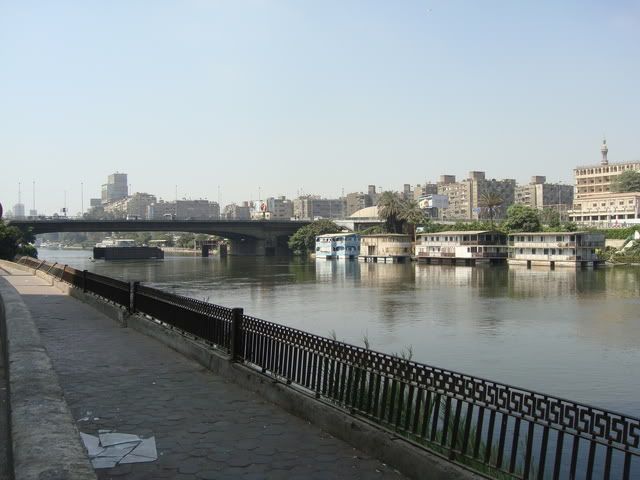 and i noticed a bird! i couldn't tell what kind of bird was it.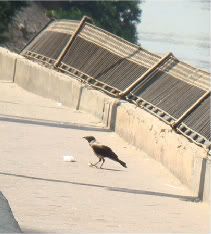 This is the living room in our apartment.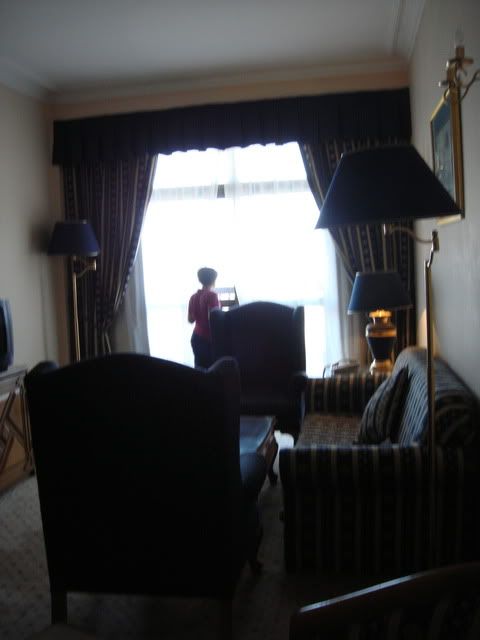 We have a nice view of the nile from there.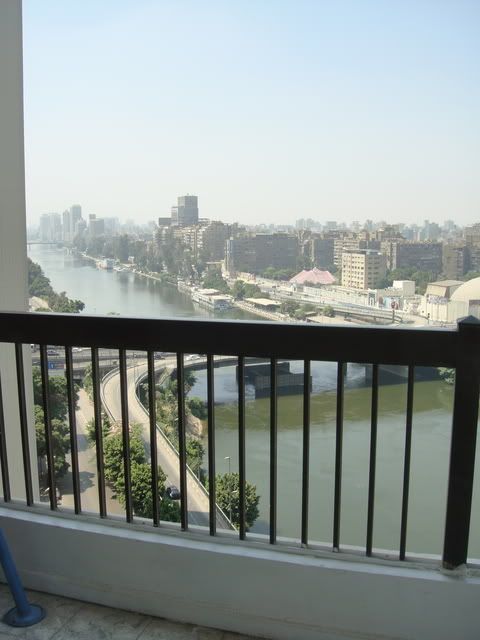 ---
At night, we went to an open restaurant called The Pharaoh, you ride a ship which takes you on a ride in 2 hours, you can choose whatever you want to eat (the food is not that good, but it is edible).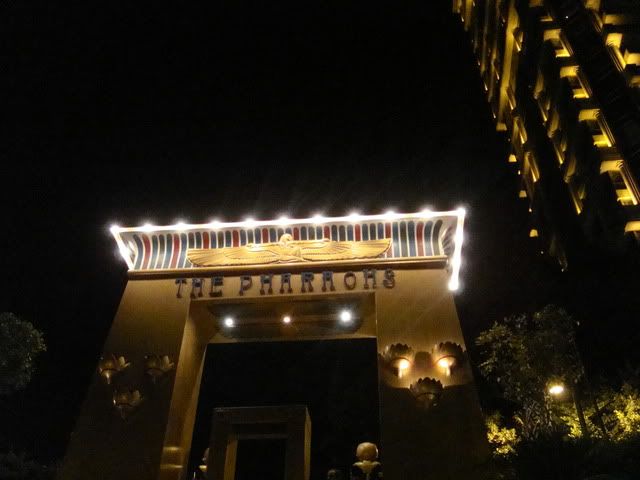 The entrance of the restaurant.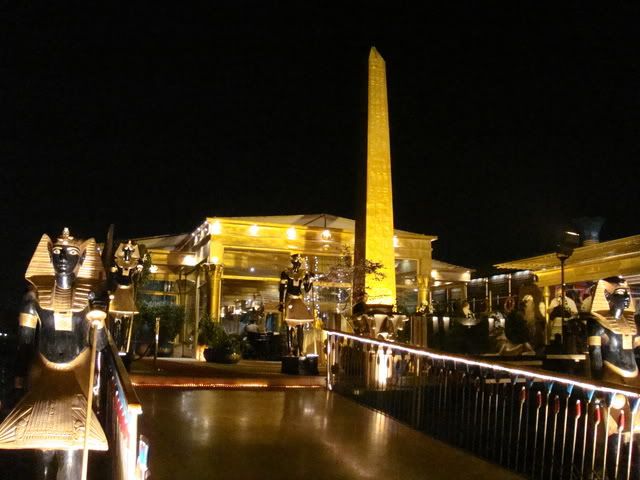 this is the ship that we will ride.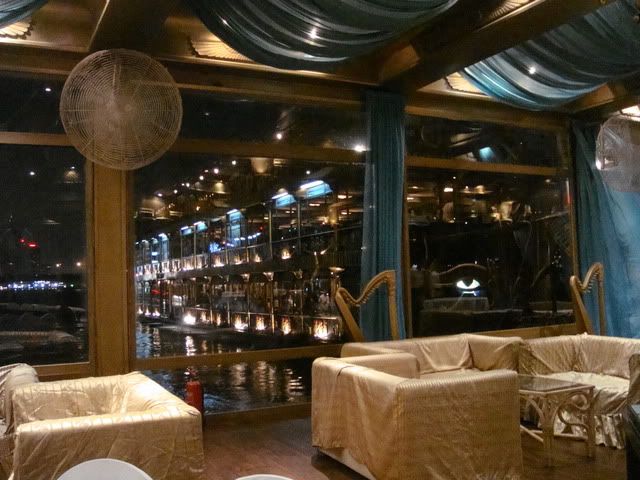 After we waited for the ship to arrive, we finally boarded it, this was our seat.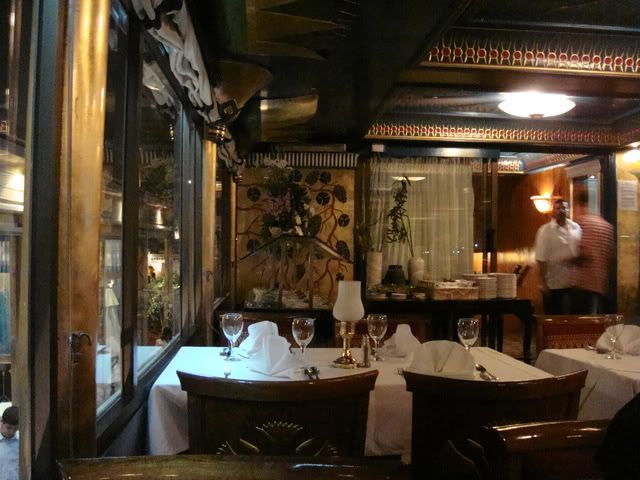 The Pharaoh moving, slowly.
we had a nice view of the Nile.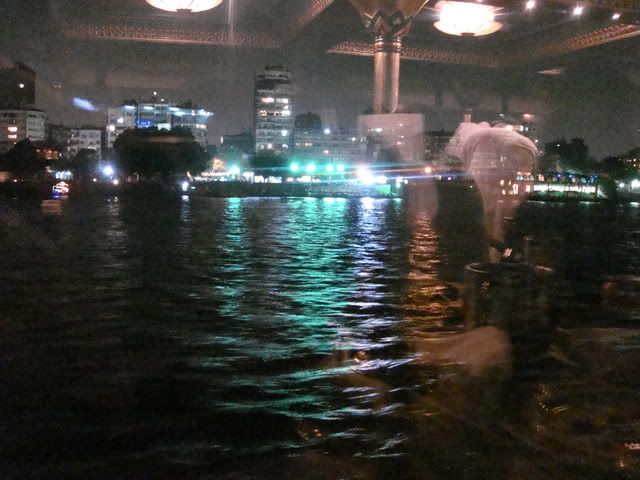 What i liked the best about this are the entertainers, first there are some drummers, not that great but pretty good!
After these guys finished, came in the best part of their show, a what we call locally a "dress dancer", they wear a big circular dress that they can manipulate while spinning continuously, he used some drums to dance with, too.
and the rest were a comedian and two singers couple, not worth taking pictures and videos of them, little laugh here and there but not that memorable.
Over all it was pretty nice! i do recommend it, but bring your own water/soda or beverages in general, they are priced way waaaaaaaaay too highly.